If 2020 taught us anything about our lives, it would be this: we need to prepare ourselves to overcome any obstacles that stand in our way. Right when the news of the pandemic hit, I knew I had been called to do something to help all the writers out there who struggled to work through the added stress and anxiety it caused. That's when I created my Quarantine Writing Challenge, and it was a huge hit! Many writers all around the world came together and did what we do best: write, write, and write some more.
Not only that, but I also wrote and published my most recent book, Unhackable: Close the Gap Between Dreaming and Doing. This book took five years of research, and I met many obstacles, even getting hacked a time or two along the way. So, if you find yourself hitting roadblock after roadblock, remember I've been there too. But I designed Unhackable to help writers like you enjoy the following rewards:
1. Unhackable writers are more productive.
One of the things that holds many writers back is their inability to be more intentional and productive with their free time. To become an Unhackable writer, you first must gain some clarity on why you want to write and what you want to write. Solving these two pieces of the puzzle will put a clear picture in your mind of a specific goal you need to work toward accomplishing, and that clarity will ignite your soul to become the author you've always dreamed of being. Then, before long, you will see so many ways for you to clear the path to your dreams.
Once you define how important it is to achieve your writing goals through intention and clarity, sacrificing TV and social media time won't feel like huge sacrifices. Because you'll be working toward your higher purpose, you will start to look forward to writing time because you've made the next step in your journey toward becoming a successful writer.
2. Unhackable writers are more fulfilled.
As you continue to write your book, your clarity will move you into confidence. And when you're confident about what you're doing, writing becomes less like work and more like play. The closer you stick to your writing goals, the more excited you will be to write toward that finish line. Remember this feeling of joy, and let it carry you through to every writing session you complete as you continue to write your book. You will eventually notice a huge change in your life as writing becomes more of a habit.
As you get closer to meeting your writing goals, remember to take time to step back and observe your new life as an Unhackable writer. Remind yourself how far you've come and let it fill you up with pride, accomplishment, and wonder. You can also journal regularly about your new life as a more productive writer so your new "I am a writer" attitude can give you more than enough fuel to live your dreams.

3. Unhackable writers are more focused.
I've learned that one of the keys to achieving that lifelong writing dream is to focus on who you are, what you want to say, and what you want your ultimate legacy to become. Finding your focus as a writer is hard work, but it's necessary if you want to earn the success you plan to enjoy in the future.
As creative individuals, our dreams oftentimes take us to so many places that it becomes confusing to find a clear path to achieving our goals. We can easily get hacked by the multitude of ideas that flow through our brains daily. This is where you need to step in and create healthy boundaries for yourself to achieve and retain your crystal-clear focus. To keep your mind in the mode of your ideal focus, wake up every morning and remind yourself of what your most immediate goal is—finishing your book. If other ideas try to distract you from your writing sessions, keep a running inventory of all those new and exciting ideas. You can always return to them later. By downloading that distraction from your mind, you are free to focus on your goals for each writing session.
4. Unhackable writers experience more margin.
And speaking of distractions, as a writer with a renewed purpose to actively pursue your goals, you'll be able to create much more margin in your life by thinking critically about the distractions that have held you back so far. When we create more margin, it gives us the benefit of living a more balanced and healthy life. This allows us to enjoy more relaxing moments and make our working hours much more productive.
First, we need to recognize how our distractions are holding us back. Ask yourself some questions to discover if there are ways you can create more margin:
How many hours a day do I watch television?
How often do I scroll mindlessly on social media?
Are there influencers and people I follow online who contradict my goals?
What activities do I engage in that limit my progress in my writing?
On their own, these things aren't negative, but if the distractions become your sole focus, then you might find yourself further and further away from building your writing dreams. Once you see how much time you spend on these activities, you will know immediately if they are helping or hindering your progress as an author.
Your answers to any of these questions can be quite freeing. And once you take an honest inventory of the things in your life throwing up detours on the way to your success as a writer, you will begin to see a clear path toward becoming the ultimate Unhackable writer.
Productivity, fulfillment, focus, and margin—which one of these do you need to set as your intention to become an Unhackable writer?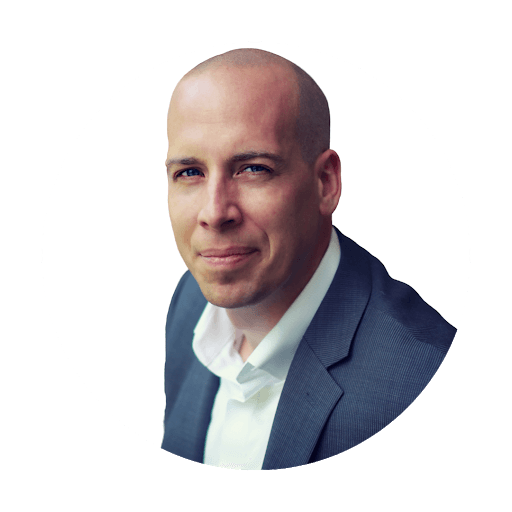 Kary Oberbrunner, CEO of Igniting Souls, is an author, coach, and speaker who helps individuals and organizations clarify who they are, why they're here, and where they're going so they can become souls on fire, experience unhackability, and share their message with the world. Connect at KaryOberbrunner.com.